Just escaped from Jurassic Park, we managed to capture some dinosaurs and could train them so they could be approached by the public. Without eating anyone. Well, usually...

We spared no expenses!
DIMENSIONS

6m x 3m

ANIMATIONS

Training sessions with our two trainers

Set

Forest and broken fence background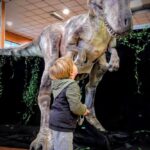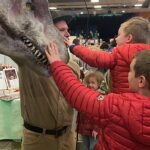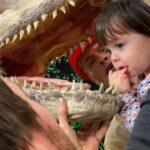 Our young Allosaurus, Denver, is a playful dinosaur that loves to meet new people. He can move on his own, move his head, roar, growl and blink.

Ideal to impress the audience and give them the impression to travel back in time, when the dinosaurs ruled the world.

The history buffs and dinosaurs buffs won't believe their eyes !
His interactions and lifelike movements make you think you're meeting a real living dinosaur. Children are especially impressed in front of this enormous creature.
"You do plan to have dinosaurs on your dinosaur tour, right?"
Ian Malcolm, Jurassic Park
His animated apparitions always shake up the visitors, huddling in mass to get a chance to see him move! His 6 long meters attract the eye.

Careful of the tail!
The famous Jeep from the park can also diversifie the booth, thanks to one of our parteners. She brings a true capital gain next to our impressive Allosaurus!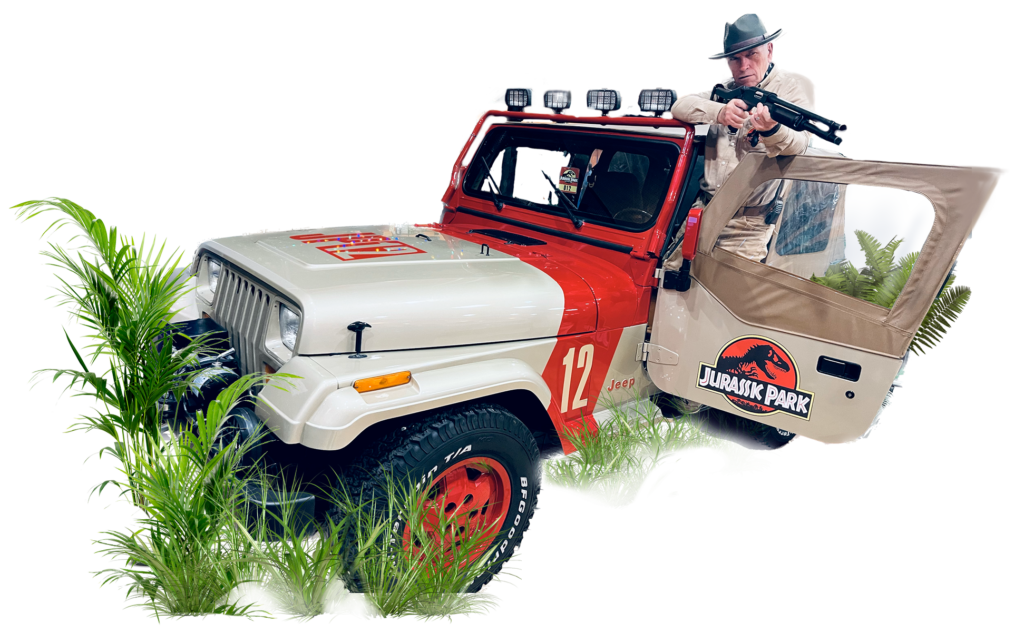 Contact us for more informations about a rental of our Jurassic Phaz!